VESS Network Centers
About us
VESS Centers Network
Edu1st has an international VESS Network Center comprised of 120 educational institutions, currently undergoing the accreditation process.
More than 10,000 teachers worldwide have participated in our trainings while schools around the globe continue to join. Our current expansion in Latin America, the entry into the Asian market and the incorporation of new European countries into our network are a few
examples of this trend.
What does it mean to be part of the International VESS Network?
Your school becomes part of a global network of educational institutions that aim to incorporate in their current proposal the latest educational trends and to instill in their schools a sustainable culture of thinking that prepares them for the current and future world.
Edu1st and the country's agent will work with your school in a systematic training and guidance process.
Your team will have full access to learning resources through our VESS Platform. These include universal themes, interdisciplinary pedagogical projects and practical tools for
classroom use.
How to become an International VESS Network Center?
Contact us to coordinate your first meeting with a VESS agent in your area.
School Network – Network of VESS Centers in America and Spain (74 Centers):

Argentina (6 Centers):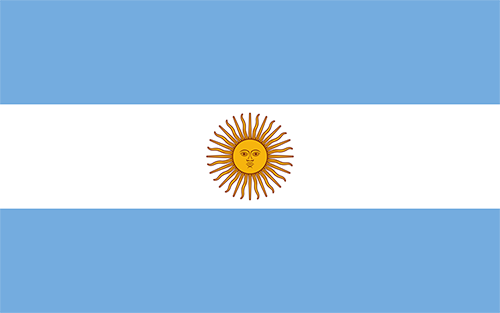 Hostec – Agent
Revista Colegio – Agent
Buenos Aires
Colegio Almirante Brown – Buenos Aires 
Colegio Eccleston Lanús – Buenos Aires
Colegio Eccleston Temperley – Buenos Aires
City Bell
Canadá (1 Center):
Vancouver:
Eagle Q Partners – Representante
Chile (18 Centers):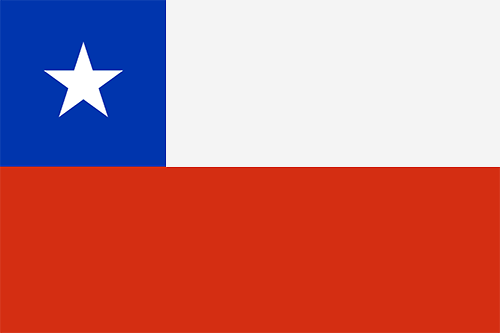 Focus – Agent
Región del Biobío
Jardín Infantil Nuestra Sra. del Pilar, Hualpén – Región del Biobío
Región de Coquimbo 
Colegio Saint Mary Sindempart – CoquimboColegio Saint Mary El Milagro – La Serena
Región del Maule
Jardín Infantil Dominga Cuellar, Linares – Región del Maule
Región Metropolitana
Colegio Almendral, La Pintana – Santiago de Chile
Colegio El Carmen Teresiano La Reina – Santiago de Chile
Colegio Madre Ana Eugenia, Pudahuel – Santiago de Chile
Colegio Notre Dame – Santiago de Chile
Colegio Sagrados Corazones de Manquehue – Santiago de Chile
Colegio San Agustin de Cerrillos – Santiago de Chile
Colegio Santa Ursula – Santiago de Chile
Colegio Verbo Divino – Santiago de Chile 
Colegio Valle de Mallarauco – Santiago de Chile
Fundación Protectora de la Infancia – Región Metropolitana
Jardín Infantil Buen Pastor, La Pintana – Santiago de Chile
Jardín Infantil Buen Pastor, Chillán – Ñuble, Región Metropolitana
Jardín Infantil Dominga Cuellar – Linares, Región Metropilitana
Jardín Infantil Ernesto Pinto Lagarrigue – Puente Alto, Región Metropolitana
Jardín Infantil Ingeniero Luis Falcone – Puente Alto, Región Metropolitana
Jardín Infantil Niño Jesús de Praga – Puente Alto, Región Metropolitana
Jardín Infantil Nuestra Señora del Pilar – Hualpén, Región Metropolitana
Jardín Infantil San Miguel Arcángel – El Bosque, Región Metropolitana
Jardín Infantil San José, Chillán – Región Metropolitana
Región de Taparacá
Colegio Nazaret de Iquique – Región de Tarapacá
Región de Valparaíso
Escuela Nuestro Mundo – Quillota
China (1 Centro):
Eagle Q Partners– Agent
Colombia (2 Centers):




IDEA – Creative Support & Education S.A.S – Agent
Bogotá
Jardín Infantil Bilingüe El Bosque
Ecuador:
Maria Gabriela Brinkmann – Representante
Spain (33 Centers):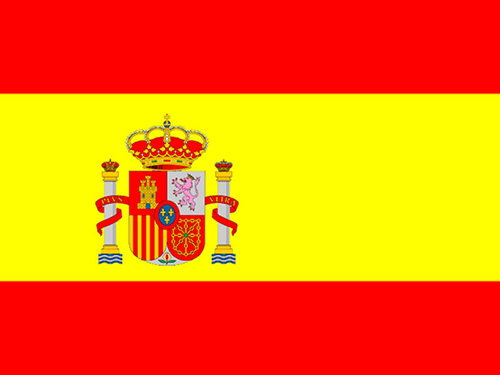 Alicante
Colegio María Asunta – Castalla, Alicante
Colegio María Inmaculada – Jávea, Alicante
La Purísima – Callosa de Segura, Alicante
La Purísima – Torrevieja, Alicante 
Nuestra Señora del Carmen – Sant Joan, Alicante
Barcelona
Colegio Santa María del Pino – Alella, Barcelona
Escola Estel – Sabadell, Barcelona
Escuela Infantil Mafalda – Barcelona
Escuela Infantil Magnolia – Barcelona
Escuela Infantil Mainada – Barcelona
Escuelas Pérez Iborra – Barcelona
Academia Igualada – Igualada, Barcelona
Escuela Infantil Peggy – Barcelona
Escola Infantil La Farga – Valldoreix, Barcelona
Escuela Infantil Magnolia – Sant Cugat, Barcelona
Colegio Montclar – Jorba, Barcelona
Córdoba
Colegio Privado Almedina – Córdoba
Escuela Infantil El Tablerillo – Córdoba
Girona
Lleida
Madrid
Los Abetos – Manzanares el Real, Madrid
Murcia
Colegio Salzillo Bilingual School – Molina de Segura, Murcia 
Tarragona
Colegio Aura – La Canonja, Tarragona
Terrassa
Valencia
Fundación Institucional Cultural Domus – Godella, Valencia
Colegio Regina de Carmeli – Paterna, Valencia
Colegio Sagrada Familia – Alzira, Valencia
Poland (1 Center):

Gdansk
USA (8 Centers):